Experts Industrial Painting
Industrial painting
services are important because they keep areas used for industrial purposes looking brand new and inviting. They can be either performed indoors or outdoors to keep your company looking fresh and professional. Expert
Painters
of Vaughan can offer industrial painting services in Vaughan, Ontario to help maintain the quality of your building.
Industrial Painting Services in Vaughan
Expert Painters of Vaughan can offer a wide range of industrial painting services in Vaughan to keep your business looking pristine and inviting. Industrial paint jobs are typically done for warehouses or factories, but outdoor structures like gas pumps, storage tanks, and shipping docks are also commonly painted with industrial-grade paint. No matter what your business needs, Expert Painters can provide service using eco-friendly paints that won't harm the environment or workers involved in the painting process.
Industrial Painting for Warehouses
Warehouses are often used for the storage of goods, so they must remain clean and orderly at all times. Industrial painting services can be used to keep warehouse walls looking elegant with high-quality paint that won't chip or peel over time. Peel-resistant paints are especially important in warehouses because they prevent rust from appearing underneath the paint after being scraped against metal surfaces.
We understand that every customer has different needs and requirements. We are aware that you may be unavailable to work with our usual schedule due to business travel or illness. For this reason, we offer flexible appointment times including weekends and holidays.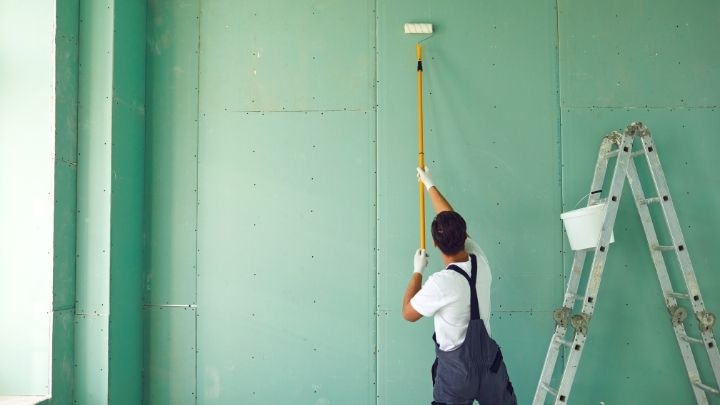 Affordable Service
At Expert Painters of Vaughan, we believe that you shouldn't have to spend a fortune in order to get your home painted. We offer the most affordable house painters service which is completed by experienced staff members who know how to do their job properly.

High-Quality Painting
Our company is well-known for its high standard of painting and decorating services. We use the latest state-of-the-art painting tools and techniques to ensure that our work lasts longer. Our team knows how to get the best results and we will be happy to show you samples of previous jobs when you hire us for your project.

Customer Satisfaction is our Top Priority
At Expert painters of Vaughan, we know that customer satisfaction is paramount to success. We strive for perfection and work hard to ensure that every job meets the expectations of our customers as well as those of building inspectors and property managers.
Contact Us Today
When looking for the best painting contractors in Vaughan, your search ends with Expert Painters of Vaughan. We offer premium painting services for both commercial and residential properties. From brick wall repainting to garage flooring, you can count on our experts for all your painting needs. Call us today for more information.