Experts Furniture Refinishing
The
furniture refinishing
process is actually very simple. There has been an increase in the need for the service because of the number of people who do not realize that this can be done quite easily. Furniture refinishing is often used to change the color of an item or to remove some sort of stain. Expert
Painters
of Vaughan can completely restore your old piece of furniture. Contact us for more information.
What is Furniture Refinishing?
Furniture refinishing involves taking an old piece of furniture and updating the color or repairing the item to restore it to its former glory. A beautiful new paint job can completely change the look of a room. This type of service can save you hundreds if not thousands of dollars as opposed to buying new furniture.
Furniture refinish expert in Vaughan
Expert Painters of Vaughan is an expert in furniture refinishing and can help you completely transform your old furniture into a piece that looks brand new. Whether you need to fix up some scratches or change the color, our expert staff will work with you to create exactly what you want. We use top-of-the-line products and expert techniques to ensure your pieces look beautiful.
If refinishing is not quite what you want, we can also provide a spray paint service. This is a great way to completely change the look of your furniture without spending all day on it.
We understand that every customer has different needs and requirements. We are aware that you may be unavailable to work with our usual schedule due to business travel or illness. For this reason, we offer flexible appointment times including weekends and holidays.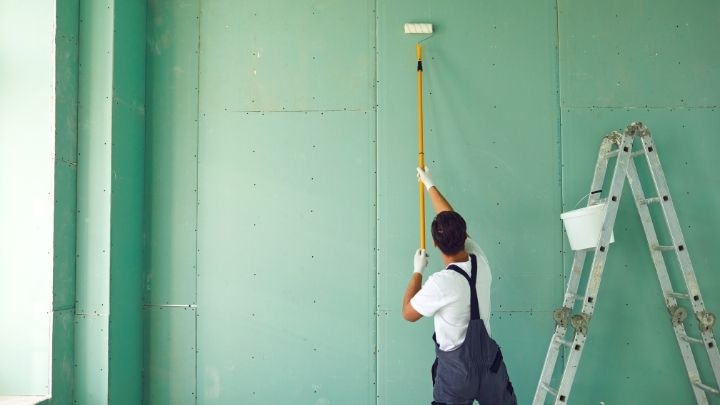 Affordable Service
At Expert Painters of Vaughan, we believe that you shouldn't have to spend a fortune in order to get your home painted. We offer the most affordable house painters service which is completed by experienced staff members who know how to do their job properly.

High-Quality Painting
Our company is well-known for its high standard of painting and decorating services. We use the latest state-of-the-art painting tools and techniques to ensure that our work lasts longer. Our team knows how to get the best results and we will be happy to show you samples of previous jobs when you hire us for your project.

Customer Satisfaction is our Top Priority
At Expert painters of Vaughan, we know that customer satisfaction is paramount to success. We strive for perfection and work hard to ensure that every job meets the expectations of our customers as well as those of building inspectors and property managers.
Contact Us Today
When looking for the best painting contractors in Vaughan, your search ends with Expert Painters of Vaughan. We offer premium painting services for both commercial and residential properties. From brick wall repainting to garage flooring, you can count on our experts for all your painting needs. Call us today for more information.